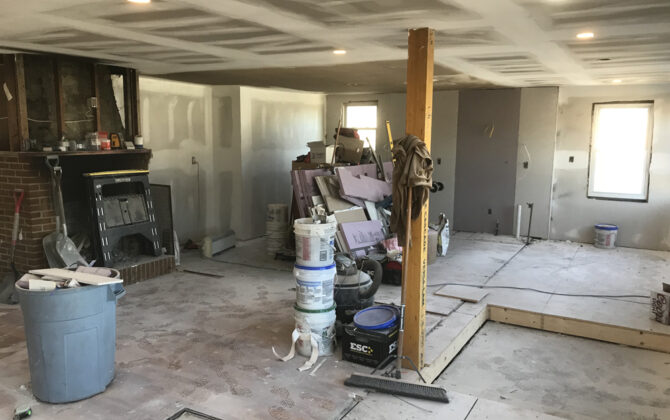 Our Pricing
One of the most common questions we are regularly asked is how much do you charge and how much per sheet? Unfortunately it's not that simple. Since there are many variables we take everything into consideration and price accordingly. At our initial phone conversation, we will ask for rough measurements, ceiling height and pictures.
With the information provided we will provide a verbal preliminary estimate. Once accepted we'll schedule a consultation at your home to go over everything, set the final price. A written invoice will outline scope of work, details and price/payment schedule.
Frequently Asked Questions
Q: What is your lead time, how far out are you scheduling?
A: This is the toughest answer to give!
Generally 2-5 weeks is common, however we'll do what we can depending on your needs and our schedule when you call.
Q: How do you charge / how much do you get a sheet?
A: Since there are so many variables, we prefer to have conversation and learn what our client needs and price accordingly.
Q. Another contractor/ family member started the job, will you finish it?
A. Absolutely, many of our clients either hired the lowest bidder or relied on family members to save money. Either the job isn't done after months or the quality is lacking. We're here to help, we'll even bail you out of taping disasters!
Q: Do you match ceiling texture?
A: No, there are too many textures to master them all. Since 99% of our work is smooth we suggest, overlaying (or demo existing) and finish smooth.
Q. How do I get an estimate?
A: Call / Text or Email we'll have a conversation go over job specifics and a preliminary estimate will be given over the phone based on info provided.
Q: How can you give an estimate over the phone?
A: After almost 20 years asking the appropriate questions during initial phone conversation, basic client provided measurements and pictures we are able to provide an estimate (which is a guesstimate of cost). We do this to save everyone's time! Once our preliminary estimate is accepted, we will schedule to meet in person to go over details and collect the deposit.
Q: Are deposits required?
A: Generally we require a 50% deposit up front, 2nd 25% after hanging and final 25% at the completion of the job.
We accept checks or credit/debit cards through our invoicing software.
Q: Where are you based out of?
Q: What's your coverage area?
A. Generally 1 hr radius of Manchester NH, which includes Peterborough NH area, Seacoast NH, York County Maine, Boston North and Lakes Region NH.
Q: What are your hours of operation?
A: 7AM to 7PM. We generally take calls during business hours. However, you can text job details to 603-836-4575 anytime (include name, town, pictures and measurements)