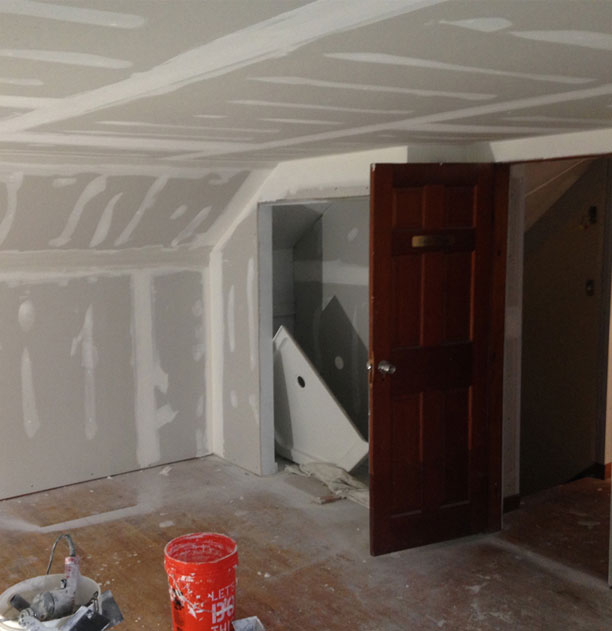 Full Service
Drywall Unlimited started out offering "full service drywall services". During the site consultation we inspect framing, make recommendations and or offer solutions to framing that is not "drywall ready". If we notice anything else such as dangerous electrical, plumbing gas lines, inadequate insulation we'll point it out to the homeowner to be addressed.
We'll measure the project, and make a plan for drywall delivery. Most jobs our supplier will deliver through a window with the boom truck. This allows us to use the largest size drywall possible insuring the flattest wall/ceiling possible by minimizing butt joints. Our supplier will also provide the labor to deliver materials to basements!
Once drywall is onsite our seasoned drywall hanging crew will arrive. Our team of professional hangers make a labor-intensive task seem easy. However, if you've ever attempted to hang drywall yourself-you know "easy" doesn't describe drywall hanging! Next within a few days the taping begins, followed by mud, sanding and priming.
Project Galleries
Call or Text us today for a estimate!